Meet Julie Westlund, RRC Director of Practice Development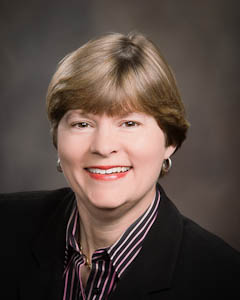 Reproductive Resource Center is pleased to announce our new Director of Practice Development, Julie Westlund!  Julie has been with us several months now here at RRC.  Julie brings a wealth of knowledge with her and isn't a stranger– she has known many of our team members for years!  We thought we'd give everyone the opportunity to get to know Julie a little bit better.  Welcome, Julie!
How long have you been employed by RRC?
Since June 2013.  However, I have had a great relationship with RRC since the days of Dr. Lyles and Dr. Betts back in the mid-1980's.  I have worked in the fertility industry since that time and have always had Kansas City as part of my geographical coverage area.  I have known several of RRC's team members for many, many years!
What is the most rewarding aspect of your job?
I absolutely love this field and have enjoyed a very rewarding career in the fertility industry.  The best part of my job is working with a fertility clinic that has been a part of the KC community for over 25 years.  RRC has led the community with very high ethical standards and excellent success rates.  Their team of medical professionals have always been on the cutting edge, focused efforts on patient care as their top priority and are totally dedicated to helping their patients achieve their dream of having a child. Thousands of couples over the years have had a positive experience at RRC and I want to see thousands more have that same type of experience! I'm very proud to be a member of the RRC team!
What is your favorite Kansas City Restaurant and what are your favorite dish(es) there?
Well, I'd have to break that down into subgroups of meals:  breakfast, lunch, dinner!
Breakfast—hands down Dos De Oros at Holmes and Blue Ridge—you can't beat their enchilada breakfast with an egg on top—it is delicious!
Lunch on the weekends!—I love wine and it's fun to go to the Cellar Rat downtown for a wine tasting. They have gourmet food you can enjoy with their wines.  They also teach wine classes for the beginner and the more advanced wine aficionado.  Great place, if you enjoy wine!
Dinner—Blue Koi—the owner, Jane, is a jewel!  Shrimp dumplings, curry chicken with noodles and green tea ice cream.  It such a friendly place and it's fun to sit at the bar and watch the cooks prepare the various dishes!
KC Chiefs or KC Royals?
Hands down, CHIEFS!
Have you learned any valuable lessons worth passing on?
Having traveled much of my life, I can say with all of my heart that there's no place like HOME.  I would also say that one of the best pieces of advice I ever received was "laugh when you can, apologize when you should and let go of what you can't change".
Winter, summer, spring or fall in KC?
I love all the seasons—in the following order:  spring, fall, winter & summer.
Thanks for taking time to share some personal things, Julie!  Welcome to RRC– we know you'll love our community of physicians, staff, patients and family!